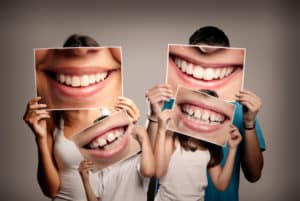 Local dentist, Dr Lance Savoie, based in Abbeville, Louisiana, is a renowned dentist, who hailed from McNeese State University and Louisiana State University School of Dentistry. He now serves at his surgery in Abbeville, providing general and cosmetic dental practice for the area and gladly welcomes new patients. For over fifteen years, Dr Lance Savoie has offered dental solutions for patients, using modern and advanced technologies to bring only the best treatment options and plans for patients in the Abbeville area and beyond. 
What Do We Offer?
Offering all dental solutions, such as crowns, root canal, tooth replacement, the practice has also provided cosmetic treatments including veneers and teeth whitening. With impeccable attention to detail, Dr Savoie and his team, administer friendly and professional care with a plethora of experience to ensure you have the best dental experience possible. Improve your smile and function of your teeth by putting your faith into our dedicated team; who will gladly talk you through the appropriate treatment plans, customized to your needs, lifestyle and dental health. We pride ourselves on excellent communication with our patients to ensure that they feel a sense of community and trust. 
Educating patients on the importance of dental health is an important aspect of dental health, we promote a healthy lifestyle to ensure the best possible care of your teeth. We focus on high quality dentistry in a relaxing, comfortable and trusting environment, with friendly staff, Erica, Ana Beth and Debra, who are always ready to answer any questions relating to your treatment. Twenty four hour emergency dental cases within Abbeville, Louisanna are usually dealt with promptly. Our patients always come first. 
Designed For You
Once you schedule an appointment with Dr Savoie and the team, you can guarantee that you will receive the treatment you need and desire. Consultations provide a deep insight into all your worries and questions and we design your treatment plan for you. Some of the services include: 
Dental cleaning – giving your teeth a deep clean and polish will help your dental health greatly to prevent tooth decay and build up of plaque and tartar. 

Dental extractions – if you need a tooth removed due to injury or disease, we offer extractions in a comfortable environment.

Dental sealants – this clear coating of plastic can be placed on teeth to inhibit any further cracks or damage to the teeth. 

Oral surgery – this may include wisdom teeth removal, jaw surgery and dental implants, that can provide a good solution to tooth loss or periodontal disease.

Porcelain crowns and bridges – any repair work caused by injury or disease to your teeth can be completed.

Porcelain veneers – enhance the look of your teeth with this incredible dental solution, to create a smooth, shiny look to your smile. 

Root canal therapy – root canals can be painful and affect everyday life but we offer solutions to provide relief and care.
Please feel free to contact any member of the team and start taking care of your dental health. We also proudly serve Delcambre, Erath, Kaplan and Maurice.