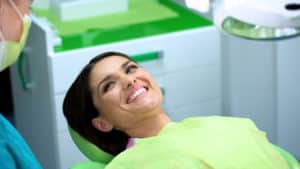 Tooth decay is something that is preventable. Not only can you stay proactive about removing plaque and tartar build-up by brushing and flossing daily, but you can also take extra precaution and get dental sealants to help guard your teeth from damage.
What is a Dental Sealant?
Dental sealants are a thin clear coating of plastic that is painted onto your teeth to help protect them from decay. It is especially great for protecting hard to reach areas that are often rather vulnerable.
Who Should Get Dental Sealants?
Dental sealants are a great option for just about everyone. When applied to children's baby teeth, it can help the teeth remain healthy enough to hold the space for the incoming adult teeth that need a place to grow into. When applied to older children and teenagers, it can help protect teeth through some serious wear and tear. Adults can also get sealants to help protect their teeth from harm.
The most common age group and the one that most dentists recommend would be children and teenagers ages six to sixteen.
What is the Process Like?
First, meet with your dentist and decide together if you think dental sealants would be a good choice for you. If you both agree that it is, your teeth will be cleaned and dried in preparation for the sealant. A solution will then be put on your teeth to give them a rougher texture to better hold onto the sealant. Your teeth will then be rinsed and dried again and prepped for the sealant to be painted on. Lastly, the sealant is placed on top of your tooth enamel where it will then begin to harden. The process doesn't last long at all!
If you're interested in taking extra measures to protect your teeth from decay, call us today and ask about our dental sealant process and pricing in Abbeville, LA.