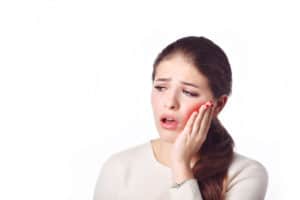 Root canals are often categorized as painful, expensive, and stressful. Today we are going to delve a bit deeper into this dental procedure and learn why it's important and how it could possibly help improve your level of comfort and quality of life.
What is Root Canal Therapy?
Root canal therapy or root canal treatment is the process of removing the infected part of a tooth and replacing it with strong dental replacement materials such as porcelain or composite resin. These kinds of procedures are sometimes referred to as endodontic treatment.
The inside of the tooth often becomes infected due to cracking, trauma, or other damage that has been done to the tooth. Excessive tooth decay can also play a role in a tooth becoming infected.
How Do I Know If I Need a Root Canal Treatment?
The most common side sign of a serious tooth infection is dental pain or discomfort. Feelings of sensitivity and swollenness around the affected area are another indication. Also, serious sensitivity to cold or hot foods or beverages can be a sign as well.
What Does Root Canal Therapy Look Like?
The first thing you must do is to meet with your dentist to assess your situation and needs. An X-ray is often taken to get a deeper look at what's going on under the surface. If your dentist decides a root canal treatment would be beneficial for you, then you can schedule an appointment for a root canal to take place.
At the appointment, the affected area is numbed and a small opening is made in the tooth to help remove the infected dental pulp. Then a filling or crown will be placed over the tooth to help protect it and strengthen it.
If you're experiencing oral pain, come into our office in Abbeville, LA today to receive help and insight on whether a root canal treatment could help benefit your life!